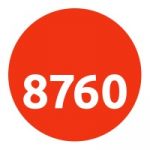 Fastems
Living by Playing
0 open positions

Description
Fastems is the leading supplier of CNC automation solutions for variable batch production, also known as high-mix, low-volume manufacturing. We're an open integrator with over 40 years and 4000 installations of experience with 90+ machine tool brands. Fastems typically automates 3-5 axis milling machines, turning and turn-mill machines, grinding machines and more. Our MMS control connects to various data systems and is praised for its production planning and resource management features that enable you to take control of your production. Fastems integrates and automates measuring, washing, marking, finishing and various other devices or processes to be part of our intelligent CNC automation systems. We also offer deburring and robotic finishing cells (RFC) and robotic systems for automated part loading to/from pallets (ALD). Solutions for cutting tool automation including pre-setters are also included. What if your production would only do the right things, at the right time – all the time?
Industry
Automation Machinery Manufacturing
Specialties
lean manufacturing systems, cnc machine automation, lathe automation, flexible automation systems (FMS), agile production, JIT, tool data management, centralized tool storage, pallet handling, part handling, manufacturing management, automation, intelligent automation, productivity, and metal cutting automation
Open Positions
There are currently no vacancies.
Overview
Founded

1901

Category

Automation Machinery Manufacturing

Employees

501-1,000
Contact Information
Website: