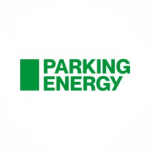 Parking Energy Ltd
Parking Energy's vision is to define charging where people are.
0 open positions

Description
Parking Energy's vision is to define charging where people are. We are aiming to be a leading provider of EV charging solutions for the real estate segment in Europe.
The transition to electric mobility is one of the largest macroeconomic shifts in our lifetime. Many countries and car manufacturers have already announced plans to phase-out sales of internal combustion engine (ICE) cars and the electrical vehicle stock is projected to reach 230 million plug-in vehicles by 2030. EV charging systems as part of green infrastructure are crucial for the rapid expansion of electric vehicles. The estimate for electric vehicle and charging systems annual growth globally for the whole decade is around 30%. The most convenient way to charge electric vehicles is often in residential and commercial buildings, e.g. at the office or while visiting a shopping centre during the day, and at home during the night. This "real estate charging" is increasingly important, but also has new requirements for shared charging infrastructure and managed services.
Parking Energy has full focus on real estate segment, the segment having the strongest foreseen growth potential and the segment that no main competitor has so far taken as focus segment.
Our mission is to energize the green transition towards sustainable mobility by creating customer centric charging solutions that are cost effective, scalable and future proof.
Industry
Facilities Services
Specialties
EV charging, Electric Vehicles, charging platform for EV's, Real Estate Charging, Charging services for Parking Operators, Charging Services for Real Estate Companies, and charging
Open Positions
There are currently no vacancies.
Overview
Founded

2014

Location

Helsinki, Southern Finland

Category

Facilities Services

Employees

0 - 100
Contact Information
Website:

Address:

Helsinki, Southern Finland